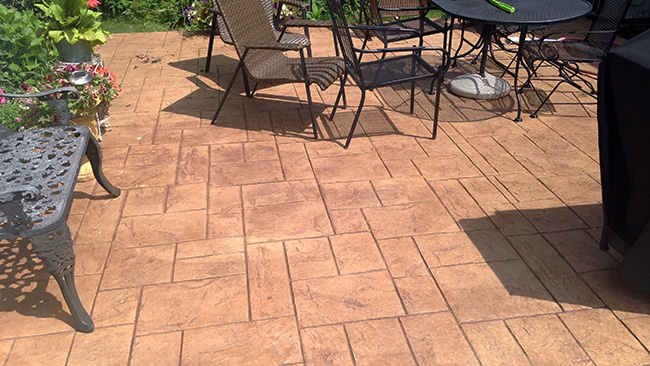 Since 1970 Concrete by Sennstrom has been providing exceptional concrete services for residential customers throughout the Chicagoland area. Whether you need a new driveway, patio, walkway, pool deck, stamped concrete or other concrete work we have experienced and professional concrete experts who can turn your vision into reality. The concrete industry is a highly specialized field, so it is important to find an experienced and trustworthy Chicagoland concrete company for your project.
At Concrete by Sennstrom we pride ourselves on the ability to help bring your concrete projects to life while providing a professional experience. Concrete by Sennstrom is fully committed to meeting your project goals and time frames. We offer free no-obligation estimates and detailed project completion schedules. We guarantee you will be satisfied with our concrete work.
When it comes to Chicagoland residential driveways, concrete can take the most abuse and lasts longer than any other driveway solution. Concrete requires very minimal maintenance and due to its long lifespan, it also offers considerable savings over time. A concrete driveway will not only last longer than an asphalt driveway, but it's also a rigid, non-flexible material that can handle heavier loads than asphalt.
A concrete driveway will add value to your home by presenting a clean, professional appearance. Concrete is also much more environmentally friendly than asphalt, which is a petroleum product. When looking for a Chicagoland residential concrete driveway company it's important to know even a perfect concrete mix is only as good as proper placement, finishing and curing. You can trust the professionals at Concrete by Sennstrom will get the job done right, the first time. We have been installing residential concrete driveways since 1970.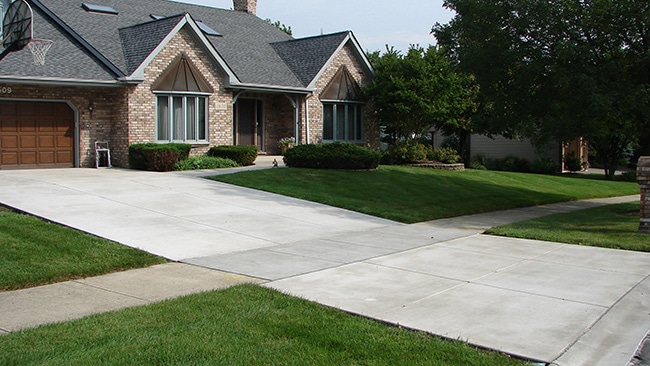 COLORED AND STAMPED CONCRETE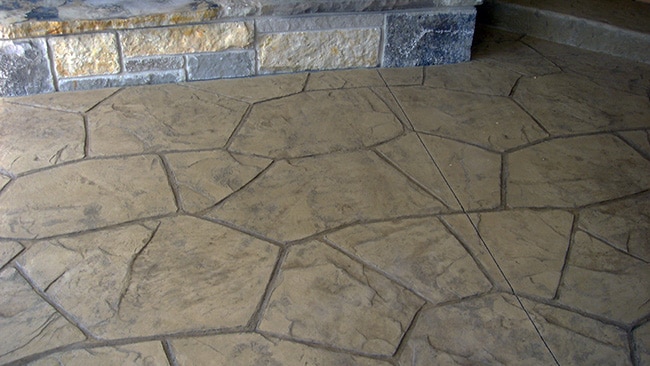 The standard light gray surface that concrete typically offers is not your only option. Colored concrete can provide a darker surface to your concrete project and stamped concrete surfaces add a texture that can blend beautifully with a home's architectural design. By coloring your concrete, you can select tones to create outdoor surfaces that look natural and blend in with their surrounding landscape.
Stamped concrete can add more aesthetic appeal to your outdoor surfaces such as walkways, patios and pool areas. There are many patterns that can be used in stamped concrete and it can appear to be a more expensive material, such as slate or brick in order to complement and enhance the look of your outdoor living spaces. Decorative stamped and colored concrete are much less expensive than most natural materials that these techniques replicate. Contact us today for a free, no-obligation estimate.
CONCRETE PATIOS AND WALKWAYS
If you want to build a patio or walkway that will last longer than any other material, with minimal maintenance, then concrete is the answer. At Concrete by Sennstrom we have been installing residential concrete patios and walkways throughout Chicagoland since 1970. When it comes to concrete there are many important decisions to be made in order to ensure that your concrete project blends with its environment while remaining cost-effective and lasting for years to come.
The professionals at Concrete by Sennstrom will work with you to make the best choices for your unique residential concrete project. We do things the right way and you can rest assured we will provide you with top-quality, aesthetically appealing concrete that will last for years to come. While we may not always have the cheapest quote for a residential concrete job, the quality of our concrete work is what keeps our customers coming back.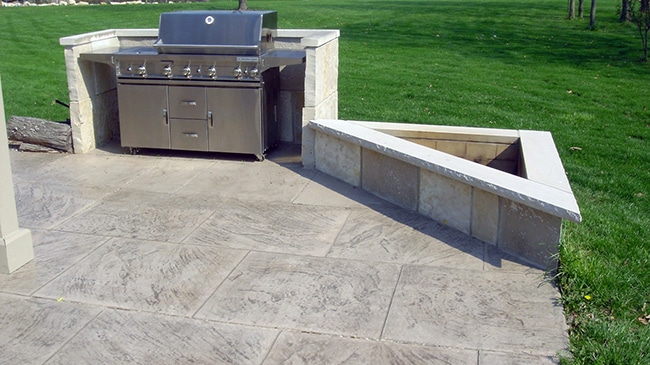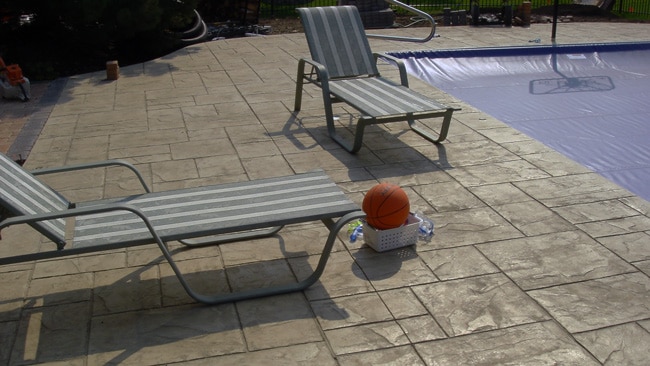 Decorative concrete allows Chicagoland homeowners to create pool decks that complement the exterior of the home, blend with the outdoor environment, and replicate expensive materials such as slate or stone. The options available for designing a unique, functional, and affordable pool deck are available from Concrete By Sennstrom. Since 1970 we have been installing concrete pool decks for residential customers throughout Chicagoland.
A beautiful colored, textured and inviting pool deck will enhance your property. Concrete by Sennstrom can install a safe, slip-resistant pool deck so you can enjoy sunbathing, barbecuing and entertaining on a stunning pool deck with your family and friends for years to come. We have endless colors, designs, textures and patterns to choose from. You can count on Concrete by Sennstrom for all your backyard plans and dreams.