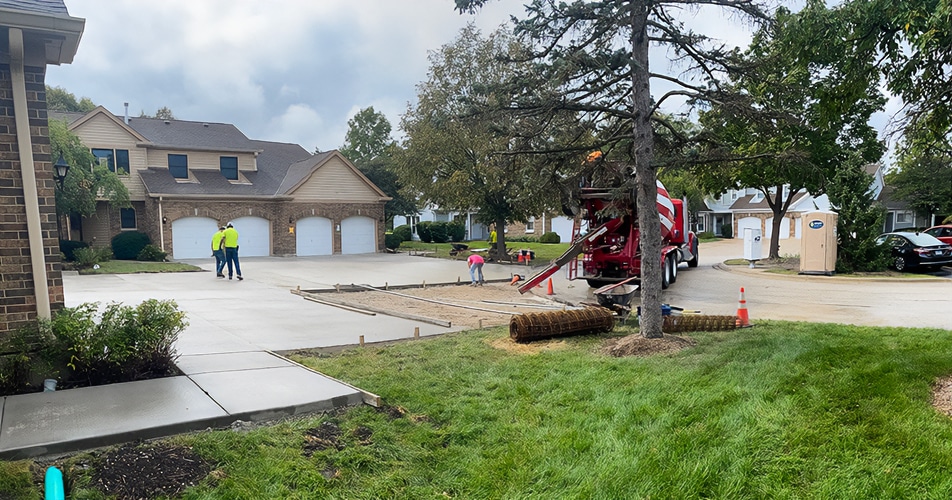 Quality Concrete Services Serving Residential and Commercial Properties Throughout Chicagoland Since 1970
Concrete by Sennstrom was founded in 1970 with the goal of providing exceptional concrete services for customers throughout the Chicagoland area.
Not only do we have years of experience working with concrete and an unparalleled dedication to quality, but we also have an excellent reputation which we have worked hard to build. At Concrete by Sennstrom, we do things the right way and treat our customers with respect.
Concrete by Sennstrom is a recognized leader in the concrete industry, specializing in serving the needs of Residential clients and Property Management Companies throughout Chicagoland. If you're looking for a Chicagoland concrete company with skilled workers and a long track record of great work, Concrete by Sennstrom is the company you've been searching for.
CHICAGOLAND CONCRETE SERVICES
Whether you need a new driveway, patio, walkway, pool deck, stamped concrete or other concrete work we have experienced and professional concrete experts who can turn your vision into reality.
We work with many Commercial Property Management companies throughout the Chicagoland area. We have a proven track record and our experience ensures your job will get done right the first time.
Concrete by Sennstrom has extensive experience in working with Community Associations throughout Chicagoland to increase property values and eliminate safety hazards, while always respecting the boards' budget.
EXPERIENCED CONCRETE EXPERTS
TESTIMONIALS
Concrete by Sennstrom and their team were absolutely the best. They came out to give me an estimate to replace my driveway and made suggestions about what needed to be done that I didn't get from the other contractors.
If you want mediocre results, call any concrete contractor. If you want time-tested expertise, competitive pricing, and top quality finishes … Call Concrete By Sennstrom! We wouldn't use anyone else.
The finished driveway and walk look great, the crew's workmanship and attention to detail were outstanding, and the owner is someone who truly does right by his customers. Can't get better than this.
Every year we use Concrete by Sennstrom and our residents will call to express how hard working they are and what a good job they are doing. You will not be disappointed with their work.
Sennstrom is not the cheapest, but you get what you pay for in this profession and he is very well worth it.  Residential, commercial – he can do it all. An absolute 5 stars!!
The end result seems to be a complete success with the traffic situation we were attempting to correct. So once again, thanks for your extra efforts and please pass along "A job well done".